Speakers of 2023 Symposium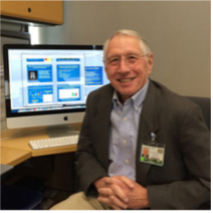 Igor Grant, MD, FRCP(C)
Distinguished Professor of Psychiatry
Director Center for Medicinal Cannabis Research
UC San Diego

Igor Grant, MD, FRCP(C) is Mary Gilman Marston Distinguished Professor of the Department of Psychiatry at the University of California, San Diego School of Medicine. Since 2000, Dr. Grant has been Director of the State of California funded Center for Medicinal Cannabis Research (CMCR). He is also the Director of the HIV Neurobehavioral Research Program (HNRP), which encompasses a broad range of interdisciplinary HIV studies including the California NeuroAIDS Tissue Network (CNTN), the HIV Neurobehavioral Research Center (HNRC), and the CNS HIV Antiretroviral Therapy Effects Research (CHARTER). Dr. Grant is the founding Editor of the Journal of the International Neuropsychological Society and founding co-editor of the journal AIDS and Behavior.
---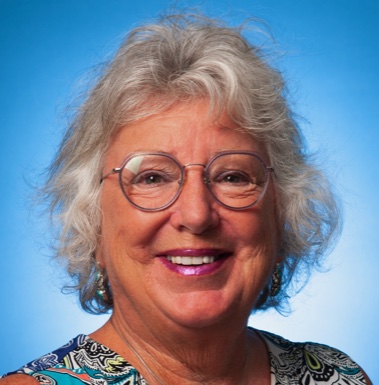 Marilyn A. Huestis, AB, MS, PhD
Professor
Senior Fellow, Institute of Emerging Health Professions, Thomas Jefferson University
Science and Policy Advisor, Pinney Associates
President, Huestis & Smith Toxicology, LLC
Professor Dr. Dr. (h.c.) Marilyn A. Huestis conducted controlled drug administration studies at NIDA for 23 years. She is Senior Science and Policy Advisor for PinneyAssociates, Adjunct Professor, Thomas Jefferson University, University New Mexico, and Queen Mary University of London and President of Huestis & Smith Toxicology, LLC. Her research focuses on cannabinoid agonists, kratom/mitragynine, psilocybin, in utero drug exposure and impaired driving. She published 560 peer-reviewed manuscripts. Her bachelor's degree is in biochemistry, master's degree in clinical chemistry, doctoral degree in toxicology and Doctor Honoris Causa in Medicine and Surgery from University of Helsinki. Other recent awards include the 2023 Mechoulam Lifetime Award for cannabinoid research from ICRS, 2021 AACC Outstanding Lifetime Achievement Award, 2021 National Safety Council Distinguished Service to Safety Award and many others. The journal Clinical Chemistry featured her as an "Inspiring Mind." She currently serves on the World Anti-doping Agency's Prohibited List Committee. She is past president of the Society of Forensic Toxicologists, past Chair of the Toxicology Section of the American Academy of Forensic Sciences, and past president of The International Association of Forensic Toxicologists. She is most proud of the success and accomplishments of her former doctoral students and postdoctoral fellows.
---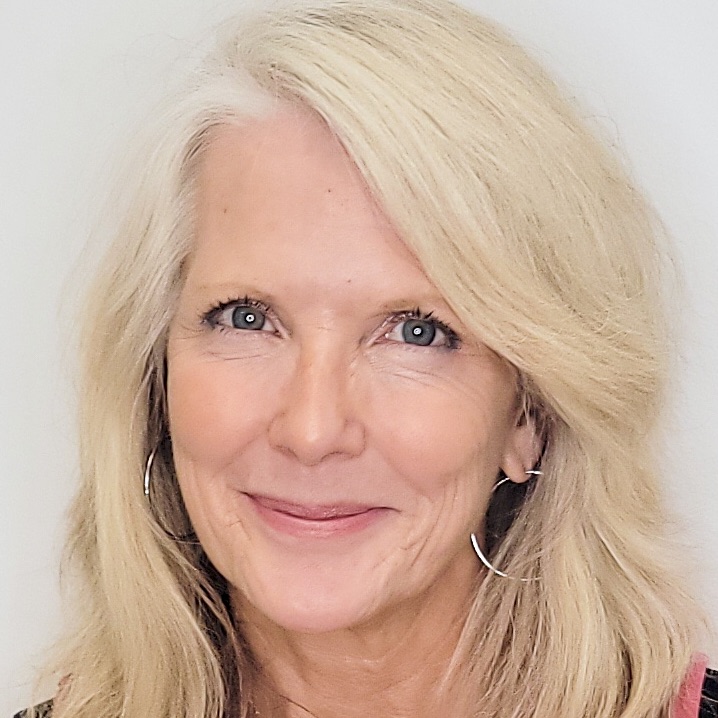 Margaret Haney, PhD
Professor of Neurobiology (in Psychiatry)
Columbia University Irving Medical Center
New York State Psychiatric Research Center 
Dr. Margaret (Meg) Haney is a Professor of Neurobiology (in Psychiatry) at the Columbia University Irving Medical Center. As the Director of the Cannabis Research Laboratory and Co-Director of the Substance Use Research Center, Dr. Haney is internationally recognized for her expertise in cannabis and cannabinoids. Her current work focuses on: (1) conducting placebo-controlled studies testing the efficacy of potential treatment medications for Cannabis Use Disorder, and (2) testing the potential therapeutic effects of cannabis and its constituents for a range of indications, including pain and appetite-enhancement. Dr. Haney's research has been continuously supported by the National Institute of Health since 1999. She has authored nearly 160 articles in peer-reviewed journals, 12 book chapters, is an Associate Editor for Cannabis and Cannabinoid Research, is an Advisory Editor for Psychopharmacology, and co-edited Neuropsychopharmacology Reviews 2018, Cannabis and Cannabinoids: From Synapse to Society. Dr. Haney is a longstanding participant in NIH review groups and advisory councils, is an elected Fellow at the American College of Neuropsychopharmacology and is a past President of the College on Problems of Drug Dependence (2019).
---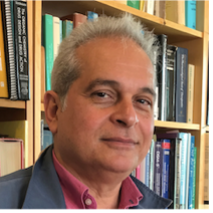 Daniele Piomelli, PhD, MD (hon)
Distinguished Professor
UC Irvine

Dr. Daniele Piomelli studied pharmacology and neuroscience with James Schwartz and Eric Kandel at Columbia University (1983-1988), and with Paul Greengard at the Rockefeller University (1988-1990). In 2000, Kandel and Greengard were awarded the Nobel Prize for contributions to physiology and medicine. After working at the INSERM in Paris and at the Neurosciences Institute in San Diego, with Nobel Laureate Gerald Edelman, Daniele joined the University of California, Irvine, where he is now Louise Turner Arnold Chair in Neurosciences and Distinguished Professor of Anatomy and Neurobiology. Daniele is an author of 415 peer-reviewed articles in journals such as Nature, Science, Nature Medicine, PNAS and Nature Neuroscience, three full-length books, and 34 patents. He founded the department of drug discovery and development at the Italian Institute of Technology in Genoa (Italy), which he directed from 2007 to 2016, and three biopharmaceutical start-ups based on discoveries made in his lab. Since 2018, Daniele serves as Editor-in-Chief of Cannabis and Cannabinoid Research, the only peer-reviewed journal dedicated to the study of cannabis, its derivatives, and their endogenous counterparts in the human body. He directs the NIDA Center of Excellence ICAL (Impact of Cannabinoids Across the Lifespan) and UCI's Center for the Study of Cannabis.
---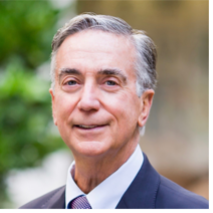 Donald I. Abrams, MD
Professor Emeritus of Medicine
UC San Francisco

Donald I. Abrams, MD is Professor Emeritus of Medicine at the University of California San Francisco. He received an A.B. in Molecular Biology from Brown University and his MD from the Stanford University School of Medicine. After completing an Internal Medicine residency at the Kaiser Foundation Hospital in San Francisco, he became a fellow in Hematology/Oncology at the University of California San Francisco in 1980 as the AIDS epidemic was emerging. He was one the original clinician/investigators to recognize and define many early AIDS-related conditions at San Francisco General Hospital where he also served as chief of Hematology-Oncology for 14 years. Long interested in clinical trials of complementary and alternative medicine interventions for HIV/AIDS and cancer, he received funding from the National Institute on Drug Abuse to conduct a study of the short-term safety of cannabinoids in HIV infection in 1997. Subsequently he received grants from the University of California Center for Medicinal Cannabis Research to complete a placebo-controlled trial of cannabis in patients with HIV-related peripheral neuropathy as well as a study evaluating vaporization as a smokeless delivery system. He conducted NIH-funded trials investigating the pharmacokinetic interaction between cannabis and opioid analgesics in chronic pain and cannabis in patients with sickle cell pain. He was a member of the National Academies of Sciences, Engineering and Medicine's committee that published The Health Effects of Cannabis and Cannabinoids: Current State of Evidence and Recommendations for Research in January 2017.
---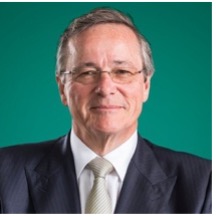 Geoffrey Guy, MBBS LRCP MRCS LMSSA Dip Pharm Med BSc DSc
Trustee
The Guy Foundation

Professor Guy has over 30 years' experience in medical research and global drug development. Founding the drug delivery company Ethical Holdings plc in 1985, he led the company to its NASDAQ listing in 1993. He also founded Phytopharm plc in 1989, of which he was Chairman until 1997. In 1998 Professor Guy founded GW Pharmaceuticals plc a world leader in cannabinoid therapeutics and was Chairman until its sale to Jazz Pharmaceuticals in May 2021. Geoffrey has been the physician in charge of over 350 clinical studies, an author on over 70 scientific publications and has contributed to six books. Geoffrey holds a BSc. in pharmacology from the University of London, an MBBS at St. Bartholomew's Hospital, an MRCS Eng. and LRCP London, an LMSSA, and a Diploma of Pharmaceutical Medicine from the Royal Colleges of Physicians. Geoffrey was appointed Visiting Professor at the University of Buckingham in July 2011 and in the same year he received the Deloitte Director of the Year Award in Pharmaceuticals and Healthcare. In 2016 Geoffrey was appointed Visiting Professor at the University of Westminster and awarded an honorary DSc from the University of Reading.
---
Jonathan C Arnold, PhD
Deputy Academic Director, The Lambert Initiative for Cannabinoid Therapeutics
Professor of Cannabinoid Pharmacology
The University of Sydney

Prof Jonathon Arnold is Deputy Academic Director at the Lambert Initiative for Cannabinoid Therapeutics, which specialises in the discovery and developmentof cannabis-based medicines. Jonathon has published over 100 research papers (h-index = 40) and reports on cannabis and the cannabinoids. He currently leads various projects which examine the efficacy of cannabinoids in preclinical models of disease including epilepsy, cancer and PTSD. In addition, his research explores the role of the endogenous cannabinoid system in various diseases. He has provided expert advice on cannabis and the cannabinoids to the ACT Legislative Assembly, Food Standards Australia New Zealand (FSANZ) and the World Health Organisation (WHO).
---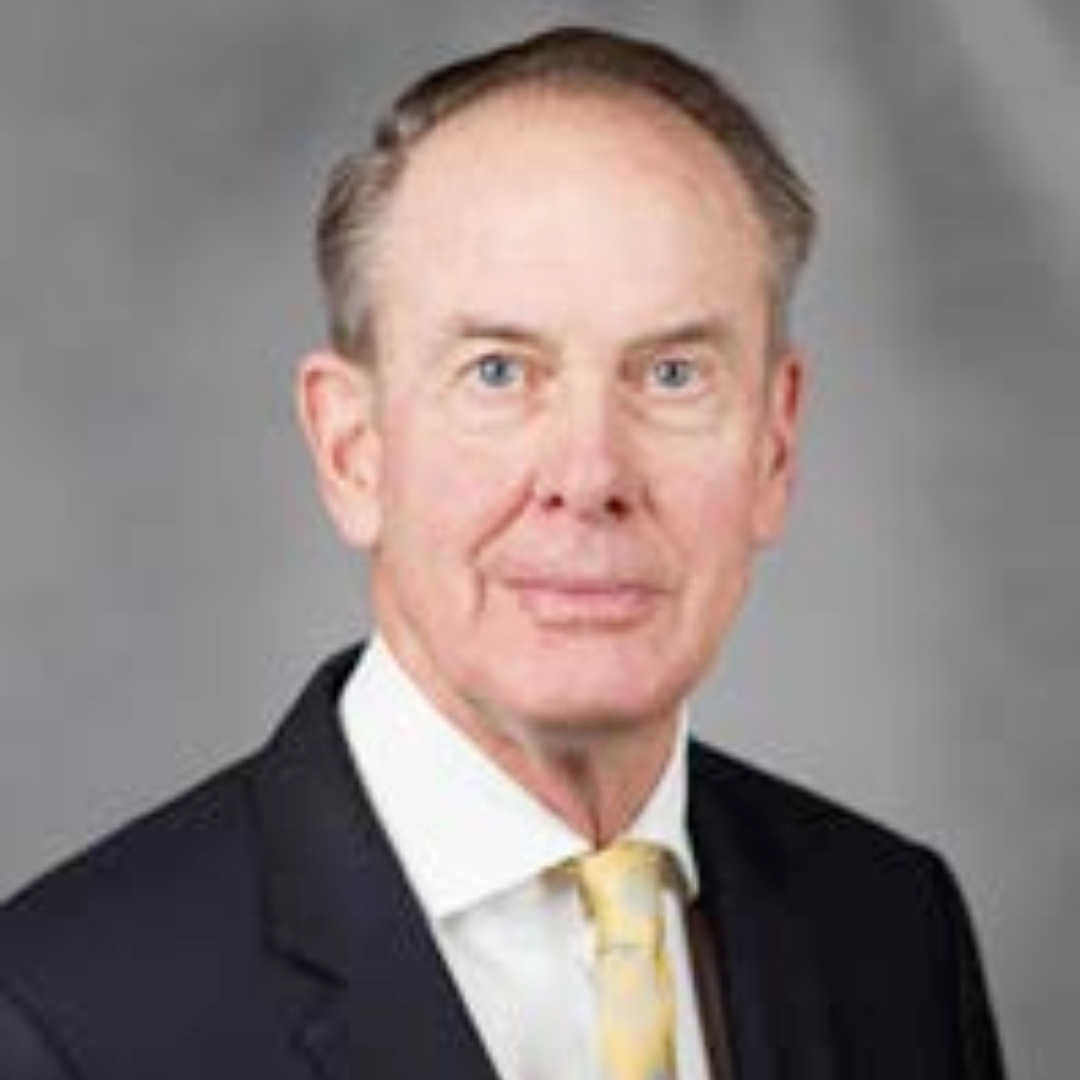 JH Atkinson, MD
Professor of Psychiatry (Emeritus)
Co-Director, Center for Medicinal Cannabis Research
UC San Diego
JH Atkinson, MD, is Professor of Psychiatry (Emeritus) at the University of California, San Diego. Since 2000 he has been a Co-Director of the Center for Medicinal Cannabis Research (CMCR). His research interests involving pharmacological and cognitive behavioral treatment of chronic pain, and neuropsychiatry aspects of HIV, have produced over 250 peer-reviewed publications. 
---
Marcel Bonn-Miller, PhD
Chief Scientific Officer
Charlotte's Web
Dr.

Marcel

Bonn-Miller

earned a BA in psychology and PhD in clinical psychology from the University of Vermont and completed his Postdoctoral Fellowship at Stanford University School of Medicine. He began his career at the Department of Veterans Affairs, where he held a number of positions including at the National Center for PTSD. After almost a decade within the VA, Dr.

Bonn-Miller

left to take a position at 

Zynerba

 Pharmaceuticals where he served as Director of Cannabinoid Research. After 3 years of work with 

Zynerba

 Pharmaceuticals, he joined Canopy Growth Corporation where he served as Vice President, Human and Animal Research. In March, 2023 he joined Charlotte's Web where he now serves as Chief Scientific Officer.
Widely considered one of the early and leading research pioneers in the field of cannabis and mental health, Dr.

Bonn-Miller

has conducted seminal work on the interrelations between cannabis and a range of health conditions, including pain, anxiety, HIV, PTSD, and sleep disorders. Dr.

Bonn-Miller

brings a unique and diverse perspective to cannabinoid therapeutics, having worked within medical center and academic settings for over a decade and with industry for the past 7 years.  He serves on the editorial boards of several scientific journals and has published over 150 peer-reviewed empirical publications on cannabis.
---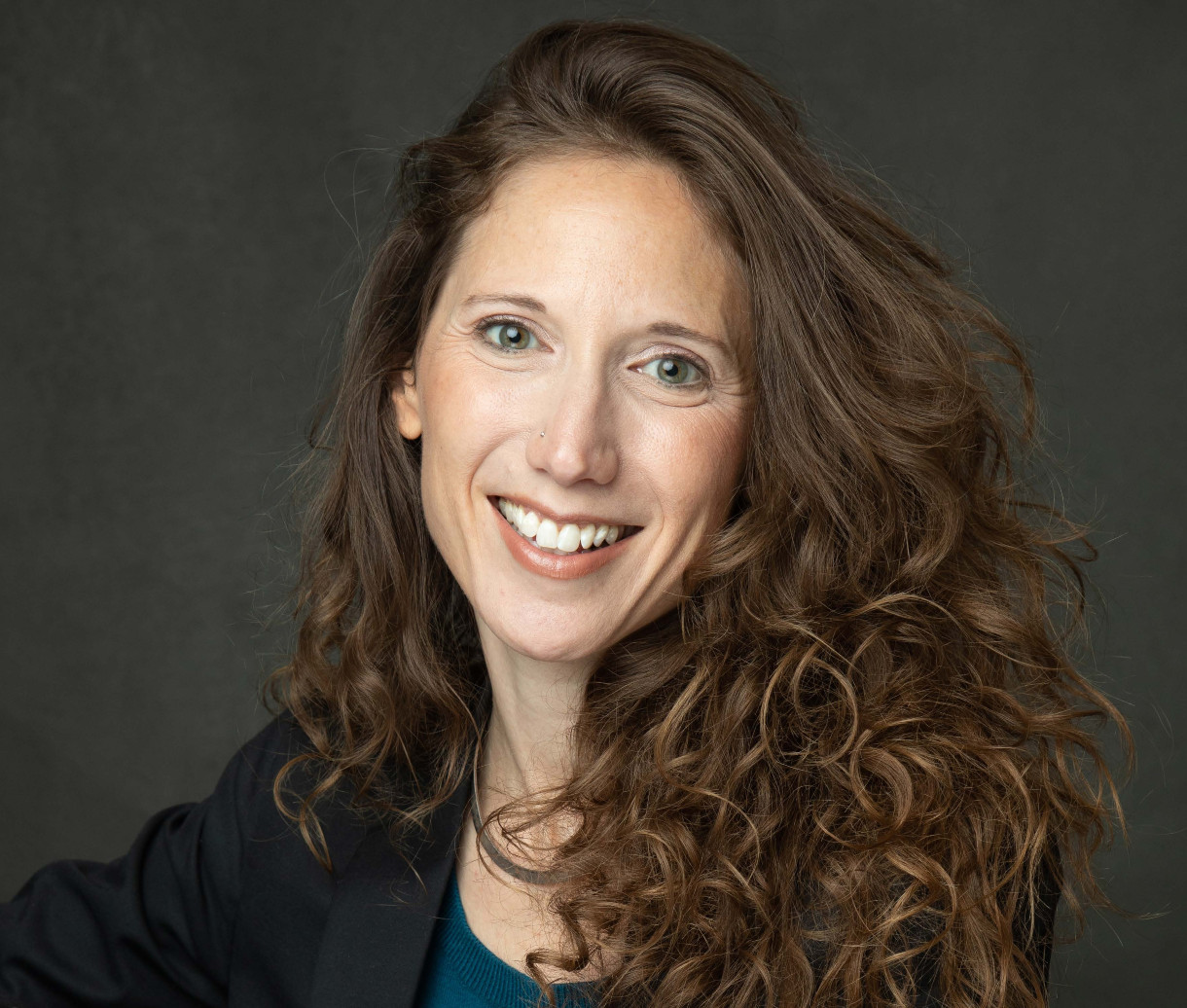 Ziva Cooper, PhD
Professor of Departments of Psychiatry and Biobehavioral Sciences and Anesthesiology
UCLA

Ziva Cooper, PhD is the Director of the UCLA Center for Cannabis and Cannabinoids in the Jane and Terry Semel Institute for Neuroscience and Human Behavior and Professor in the UCLA Departments of Psychiatry and Biobehavioral Sciences and Anesthesiology.  Her research involves understanding variables that influence both the therapeutic potential and adverse effects of cannabis and cannabinoids, the chemicals in the cannabis plant.  Dr. Cooper received her PhD from the University of Michigan in Biopsychology in 2007 in the field of preclinical psychopharmacology, experience that informs her focus on translating preclinical studies of cannabinoids to the clinic using placebo-controlled human drug-administration studies. Her current projects funded by the NIH and California State include understanding the potential for cannabis constituents to reduce reliance on opioids, differences between men and women in their response to the pain-relieving effects of cannabis, effects of cannabis as a function of age, and therapeutic effects of cannabinoids in patient populations.  She is the President of the International Cannabinoid Research Society, a past Board Director for the College on Problems of Drug Dependence, and Associate Editor of The American Journal of Drug and Alcohol Abuse and Neuropsychopharmacology. 
---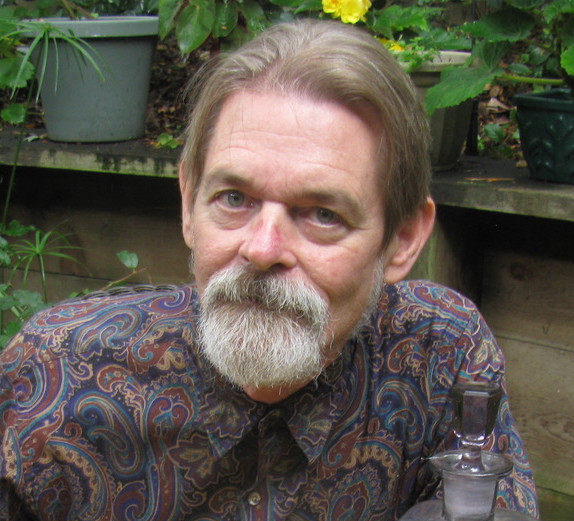 Dale Gieringer, PhD
Director
Cal NORML
Dale Gieringer is the director of California NORML (National Organization for the Reform of Marijuana Laws), which advocates for the legal right of consumers to use marijuana, medical and otherwise.
He was an original co-author of California's medical marijuana law, Prop 215, and the author of "Marijuana Medical Handbook." 
He has published original research on the medical uses of marijuana,  the accuracy of  cannabis potency testing; cannabis vaporizers; varietal differences in cannabis strains;   the history of marijuana and drug prohibition, the economics of legal cannabis, and drug urinalysis.   
He was a founding member of Project CBD, which pioneered the re-introduction of CBD into cannabis medicine. He has testified before the legislature, local governments, and courts on legal issues related to cannabis.   
He is a member of the CMCR's national advisory board and NORML's national board of directors.
---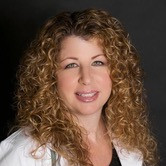 Bonni Goldstein, MD
Medical Director
Canna-Centers Wellness
Bonni Goldstein, MD is the Medical Director of Canna-Centers Wellness, a California-based medical practice devoted to educating patients about the use of cannabis for serious and chronic medical conditions.  She completed her internship and residency at Children's Hospital Los Angeles, where she also served as chief resident.  After years of working in the specialty of Pediatric Emergency medicine, she developed an interest in the science of medical cannabis after witnessing its beneficial effects in an ill friend.  Over the last 15 years she has evaluated thousands of patients for use of medical cannabis and is recognized as an expert in the clinical application of cannabis therapeutics. Dr. Goldstein has a special interest in treating children with intractable epilepsy, autism, and cancer. Her second book is titled "Cannabis is Medicine: How Medical Cannabis and CBD are Healing Everything from Anxiety to Chronic Pain." Dr. Goldstein co-authored a number of peer-reviewed publications researching the use of Cannabis-Responsive salivary biomarkers to document cannabis treatment efficacy, guide clinical decision-making and improve outcomes. She recently received a grant from the state of California to study medical cannabis patients and their experiences.  
---
David J. Grelotti, MD
Associate Professor of Psychiatry
Medical Director, Center for Medicinal Cannabis Research

Dr. Grelotti is an Associate Professor of Psychiatry and the Medical Director of the Center for Medicinal Cannabis Research (CMCR) at the University of California San Diego. An adult and child psychiatrist, he graduated from medical school at the Johns Hopkins University School of Medicine and completed residency and fellowship training at Harvard Medical School. With colleagues at the CMCR, he is conducting studies of cannabis, cannabinoids, and the endocannabinoid system in a variety of health conditions and on driving.
---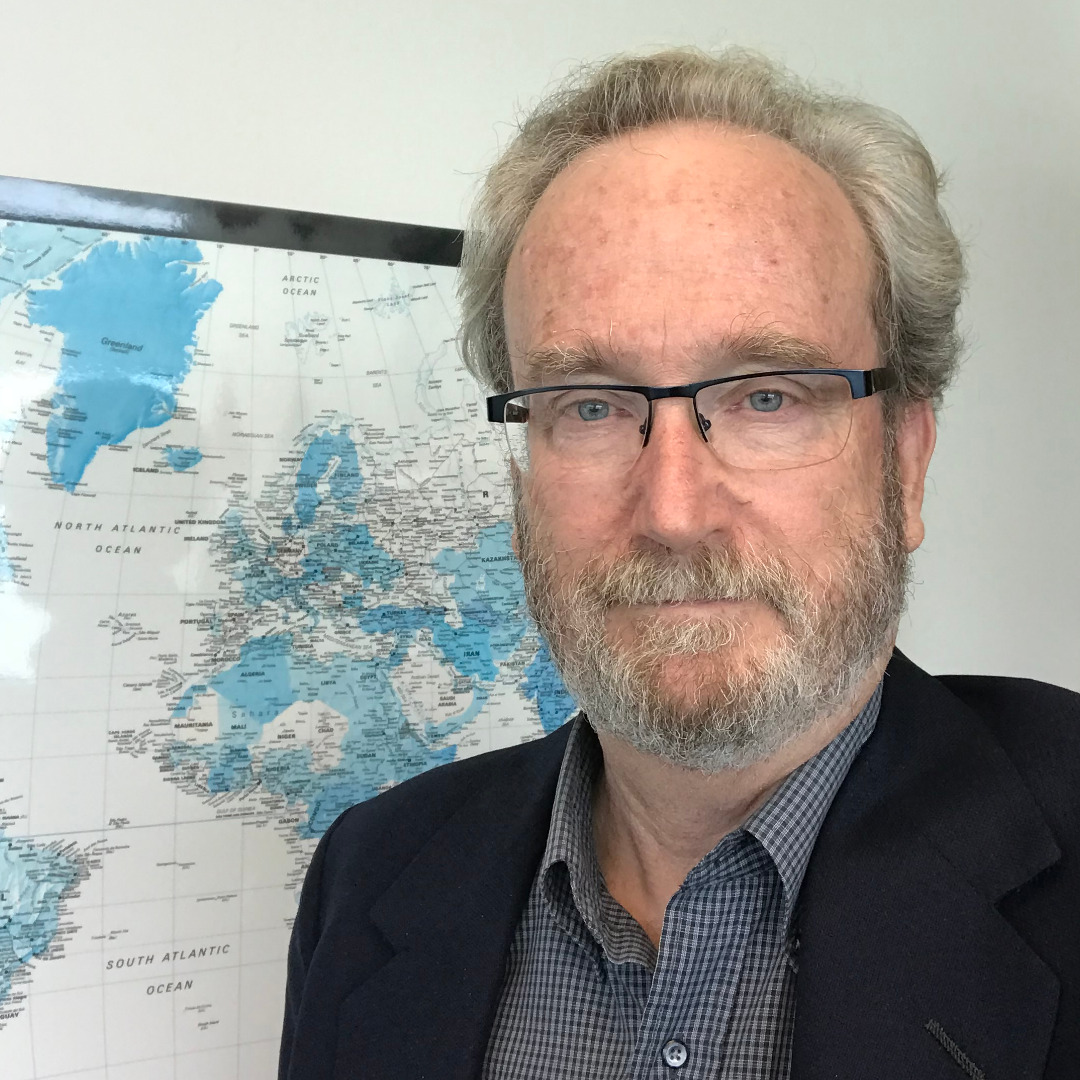 Steve Gust, PhD
Advisor to Center for Medicinal Cannabis Research
Dr. Gust is currently an advisor to CMCR.  He has recently retired from the National Institute on Drug Abuse where he had over 30 years of experience developing and managing research programs on drug abuse and addiction, including over 20 years of managing the USG cannabis research and production programs.   He has developed an extensive knowledge of the regulatory requirements for conducting research on cannabis and its constituents, including experience with the DEA and FDA.  He also chaired the NIDA Cannabis Science Interest group and represented the Institute to many governmental and non-governmental organizations.
---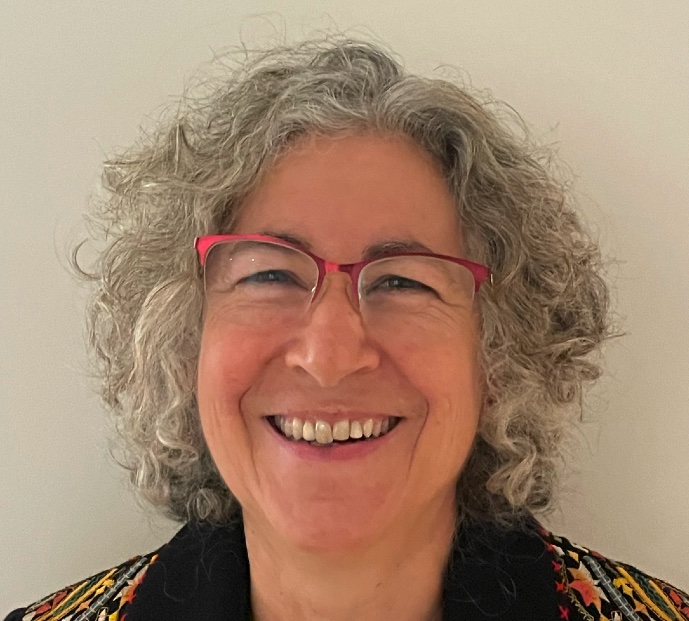 Linda Hill, MD, MPH
Distinguished Professor
Assistant Dean, School of Public Health
Department of Surgery, School of Medicine
UC San Diego
Dr. Hill is a Professor and Founding Faculty member and Assistant Dean of the HWSPH.  She is the Medical Director of the UCSD Training, Research and Education for Driving Safety (treds.ucsd.edu) and Co-Director of the UCSD Center for Human and Urban Mobility.  Her transportation research work focuses on the prevention of risky driving behaviors, older driver safety, and medical conditions, medications and driving. She was the founding Medical Director of the Exercise and Physical Activity Resource Center at UCSD. She is the Immediate Past Program Director of the UCSD/SDSU General Preventive Medicine Residency.  San Diego Family Care, a Federal 330 Community Health Center, is the site of her clinical activities, as Medical Director 1980 to 2001, and Senior Staff Physician since 2001. She is the Executive Director of the Asylum-Seeker Shelter Health Assessment Program. Dr. Hill is engaged in prevention research and teaching with current and past support from the NIH, the California Office of Traffic Safety, Robert Wood Johnson, American Cancer Society, and Health Services Resource Administration, Federal Motor Carriers Service Association, Caltrans, California Department of Cannabis Control and AAA Foundation for Traffic Safety. Her hobbies include classical piano and ocean sports.
---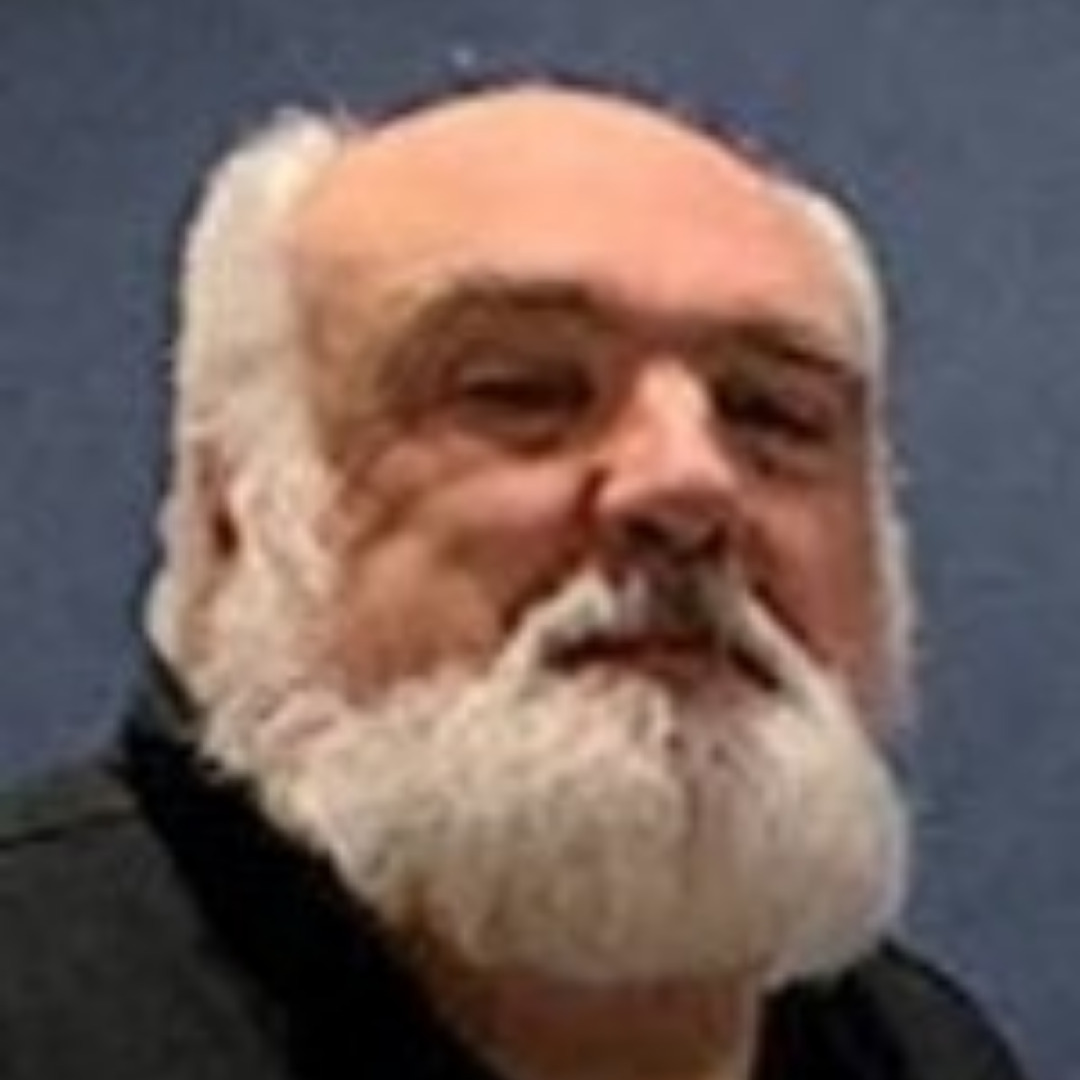 Richard (Rik) Kline, PhD
Chief, Chemistry and Pharmaceutics Branch, NIDA
Role of the NIDA Drug Supply Program in providing cannabis products for research
---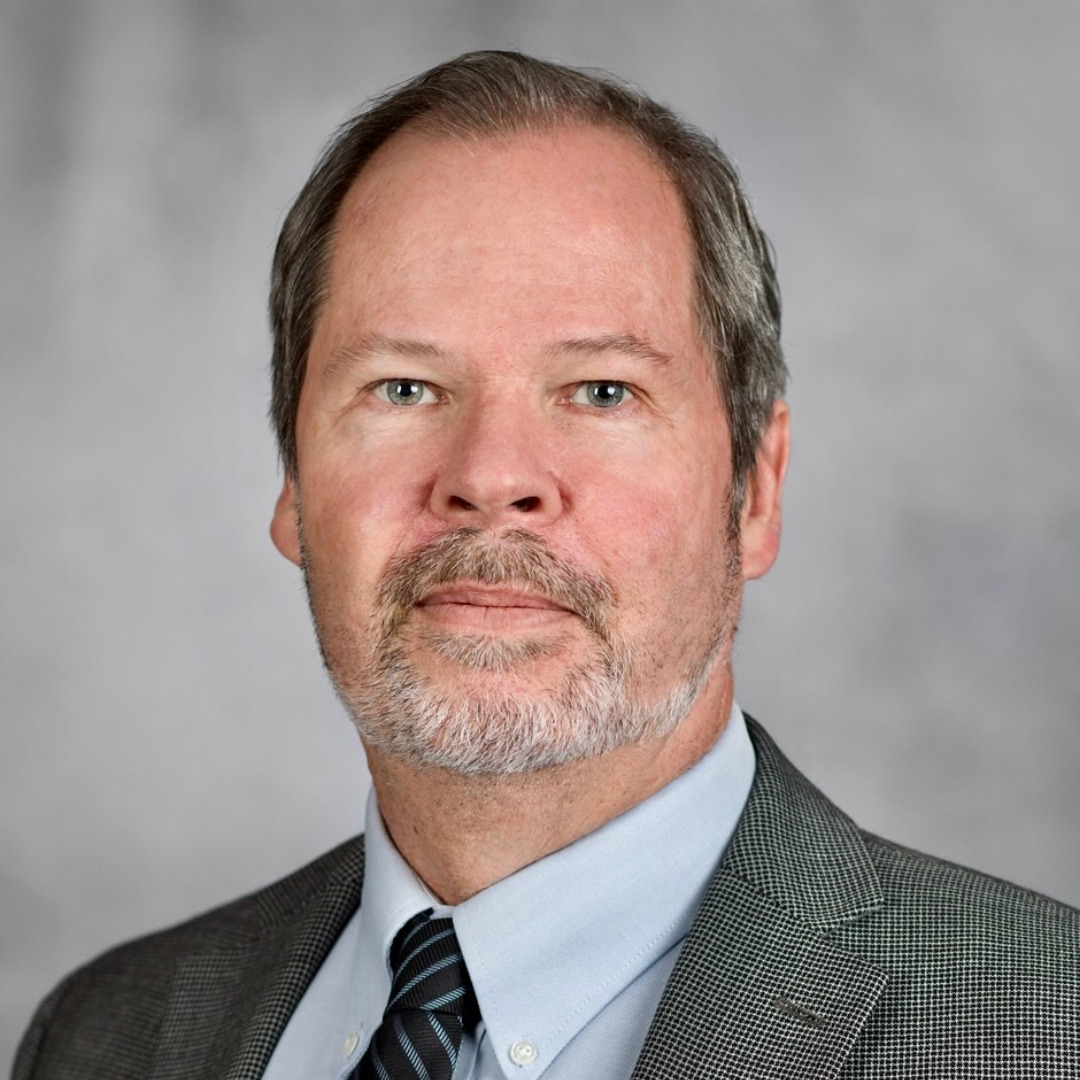 Tom Marcotte, PhD
Professor of Psychiatry
Co-Director
Center for Medicinal Cannabis Research, UC San Diego

Dr. Marcotte is Professor of Psychiatry at the University of California, San Diego, and Co-Director of the Center for Medicinal Cannabis Research at UC San Diego (www.cmcr.ucsd.edu), which has conducted clinical trials of cannabis for almost 20 years, and has an active, ongoing portfolio exploring the effects of cannabinoids (plant-based, synthetic) in various medical/psychiatric conditions. He is the principal investigator (PI) on studies of the effects of acute cannabis use, and cannabis and alcohol use, on driving performance, and has also been the PI on numerous HIV studies evaluating the impact of HIV-associated neurocognitive disorders on real-world functioning, including driving. He serves on a number of impaired-driving task forces, and previously was on the editorial boards of Neuropsychology and the Journal of the International Neuropsychological Society. He is currently the PI on a study addressing cannabis for the treatment of pain, and has previously been co-investigator on cannabis studies examining pain, and spasticity in multiple sclerosis.
---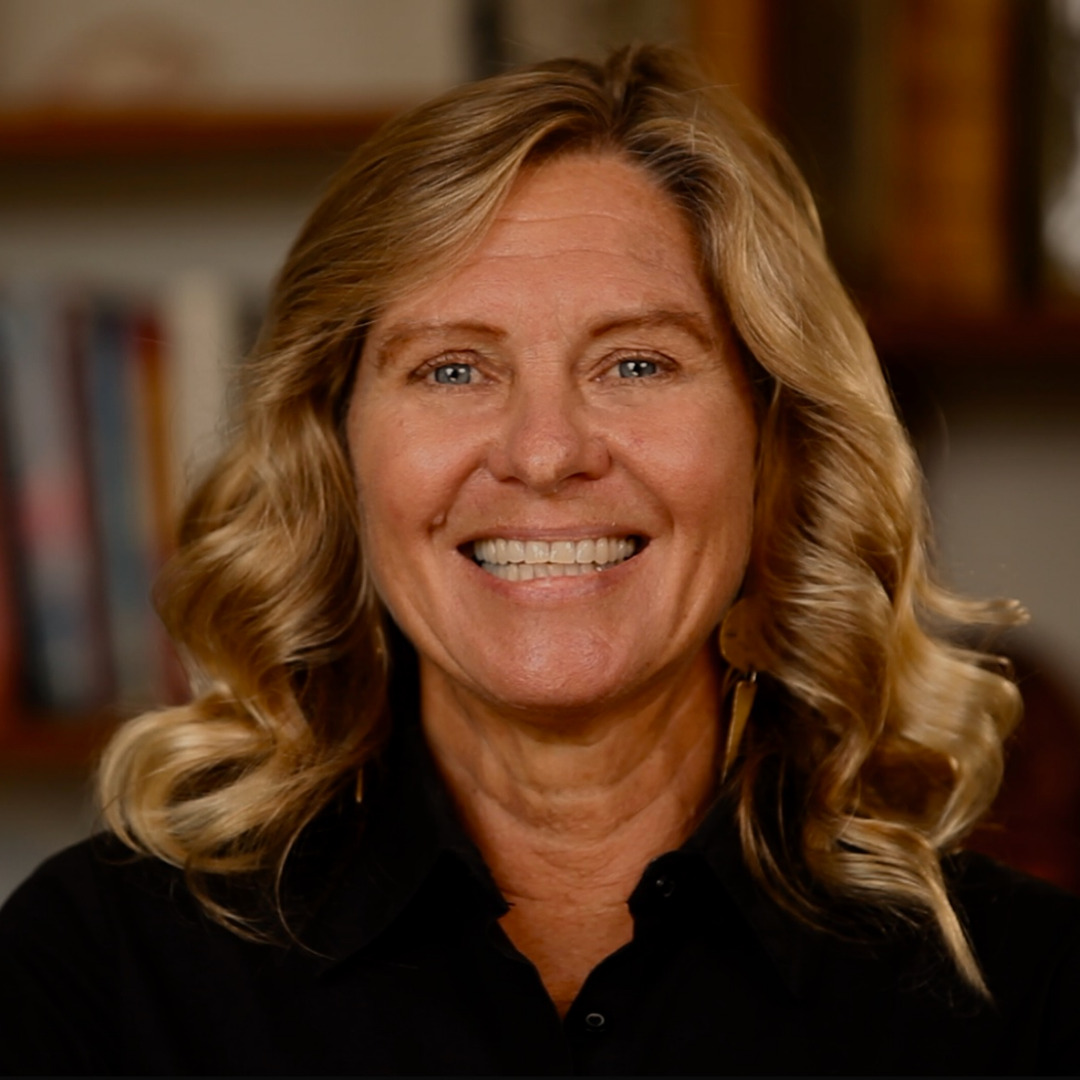 Michelle Sexton, ND
Medical Staff Professional, Center for Integrative Medicine
UC San Diego

Dr. Sexton is a Naturopathic Doctor, graduated from Bastyr University in Seattle, WA. She completed pre- and post-doctoral fellowships at the University of Washington, formally studying the endocannabinoid system. Her NIH-funded pre-doctoral and postdoctoral research investigated cannabis use and cannabinoid impact on neuroinflammation and neurodegeneration. She has continued research into health effects of cannabis at UCSD as Assistant Adjunct Professor in the Department of Anesthesiology. She is currently affiliated with the UCSD Center for Integrative Medicine.
Dr. Sexton's clinical practice, research and teaching focus on the endocannabinoid system and roles in integrative medicine across the lifespan. Dr. Sexton has presented her research internationally and published 24 papers in peer-reviewed journals. She is a member of the International Cannabinoid Research Society, the International Association of Cannabinoid Medicine the California Naturopathic Doctors Association, and the American Association of Naturopathic Doctors. She maintains a private medical practice in San Diego, CA. When not caring for patients or pursuing research activities, you can find her in the garden, paying music, playing with grandchildren, swimming or riding her bike to the beach for a surf session! 
---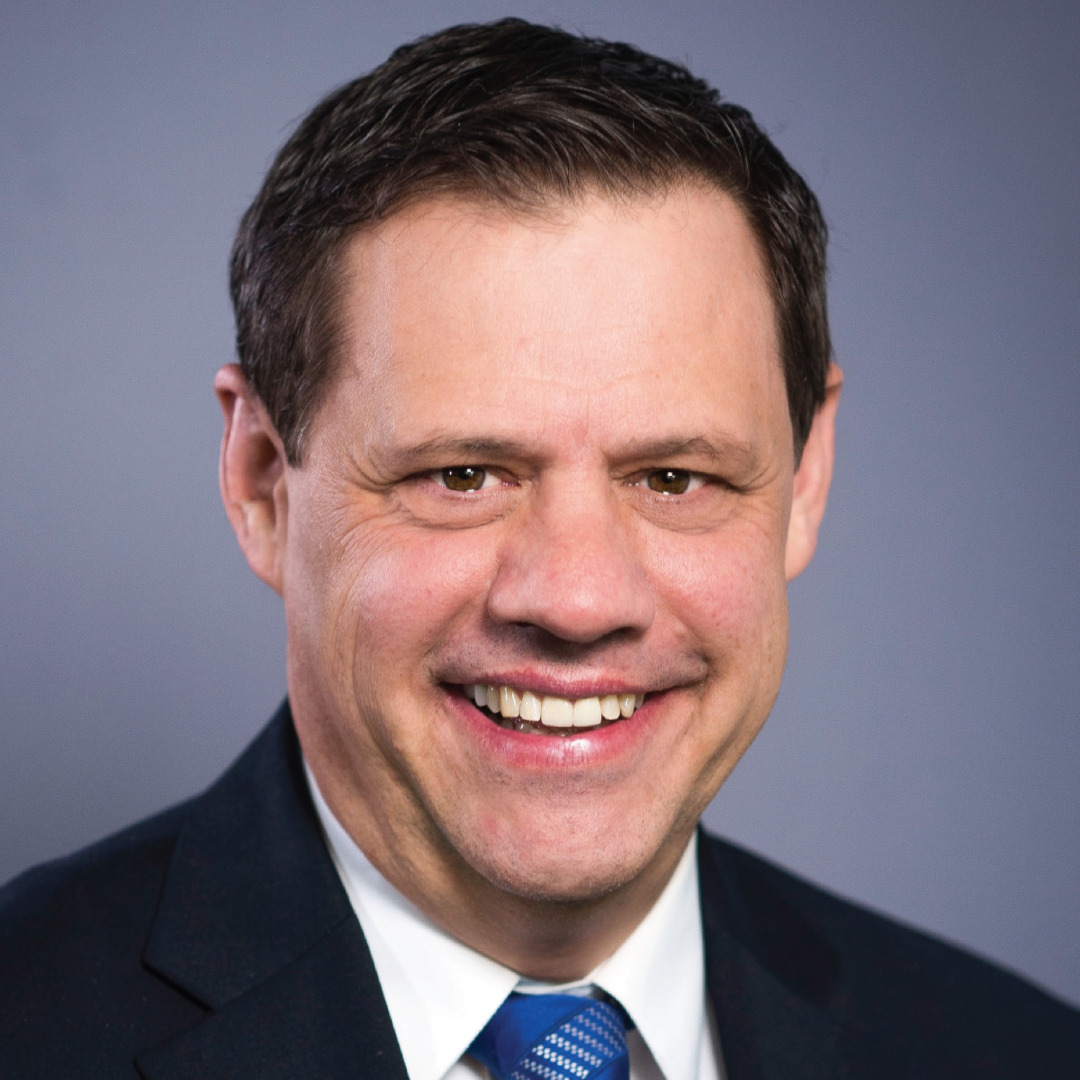 David Shurtleff, PhD
National Center on Complementary and Integrative Health (NCCIH), NIH
Cannabis and cannabinoid research at NIH
David Shurtleff, PhD, is Deputy Director of the National Center for Complementary and Integrative Health (NCCIH) at the National Institutes of Health (NIH), the leading Federal agency for research on integrative and complementary health practices. Dr. Shurtleff is also the Acting Scientific Director and Acting Chief for both the Clinical Investigations Branch and the Pain and Integrative Neuroscience Branch, Division of Intramural Research. He served as Acting Director of NCCIH from October 2017 to November 2018.
---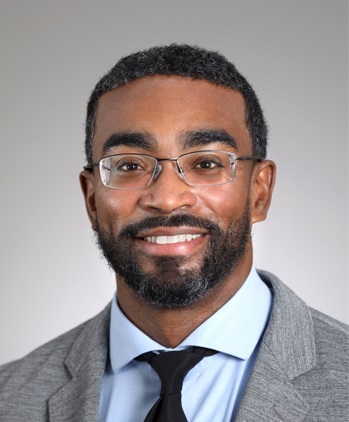 Patrick Still, PhD
Program Director, Basic and Mechanistic Research Branch
National Center for Complementary and Integrative Health
National Institutes of Health
Patrick Still, Ph.D., is a program director in the Basic and Mechanistic Research (BMR) Branch of the Division of Extramural Research at the National Center for Complementary and Integrative Health (NCCIH). He manages and directs a portfolio with a strong emphasis on botanicals and related dietary supplements; herb-drug interactions, animal-derived natural products such as peptides and toxins, ethnomedicine, marine-derived natural products, analytical methodology, translationally relevant assay screening, as well as mechanistic clinical trials of relevant natural products.
---

Professor of Pharmacology
University of Arizona 
Dr. Streicher is interested in understanding the molecular signal transduction cascades downstream of the opioid receptors. His research program focuses on finding new signaling regulators of the opioid receptors, determining their molecular mechanisms, and then determining how these molecular mechanisms result in changes to opioid-induced analgesia and side effects in different pain states. He further uses this information to create novel drug discovery.
---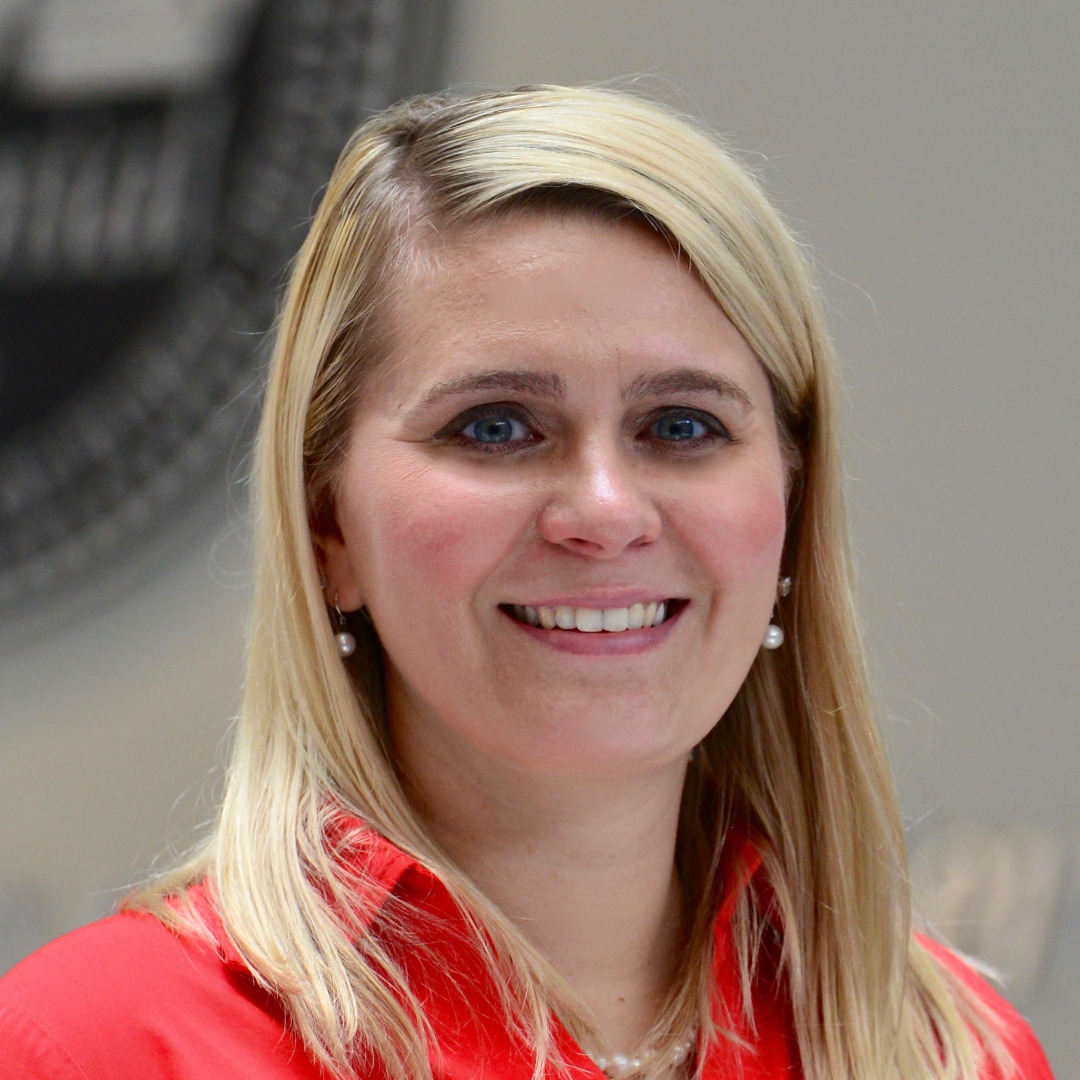 Cassandra Taylor, PhD
Chemist, Botanical Review Team
Office of Pharmaceutical Quality, Center for Drug Evaluation and Research, FDA
Cassandra Taylor, Ph.D. is a Science Policy Advisor at U.S. Food and Drug Administration (FDA) within the Center for Drug Evaluation and Research's (CDER) Office of the Center Director and leads CDER's cannabis science and research portfolio. She serves as a cannabis subject matter expert (SME) for CDER and across FDA, concentrating on the botanical and quality aspects of cannabis. Dr. Taylor received her B.S. in Chemistry from St. Francis University (2005), and her Ph.D. in Analytical Chemistry from the University of Maryland (2014). Dr. Taylor has evaluated over 150 botanical drug submissions across CDER's clinical divisions, with a focus on reviewing cannabis submissions and was the technical lead on the draft and finalized FDA guidance for industry titled "Cannabis and Cannabis-Derived Compounds: Quality Considerations for Clinical Research." She leads and coordinates many cannabis initiatives within CDER and FDA. Dr. Taylor is an active SME in the FDA cross-agency cannabis working group, Cannabis Products Committee (CPC). She collaborates with colleagues across FDA to help close substantial knowledge gaps about the science, safety, and quality of cannabis and cannabis-derived products. 
---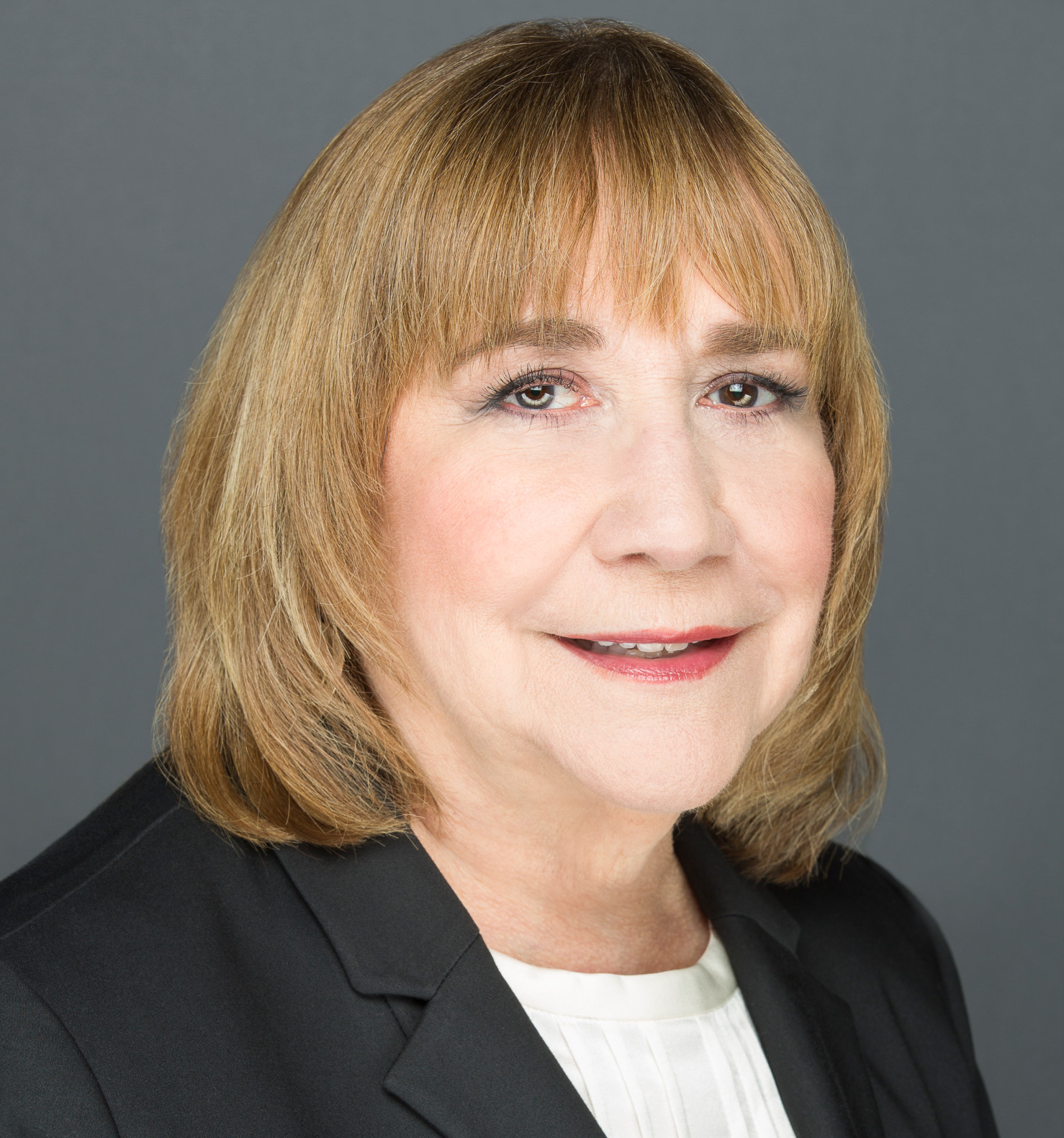 Doris Trauner, MD
Distinguished Professor Emerita in the Department of Neurosciences
UC San Diego
Dr. Trauner  received her medical degree from the Medical College of Virginia/Virginia Commonwealth University. Postgraduate training included internship and residency in pediatrics at UC San Diego, and a fellowship in pediatric neurology at the University of Chicago. She is board certified in pediatrics, child neurology and neurodevelopmental disorders. Dr. Trauner's research focuses on the cognitive consequences of conditions that alter brain development early in life. Study populations have included children with perinatal stroke, developmental language impairment, and autism spectrum disorders, among others. Recently she has conducted several clinical trials related to autism spectrum and related disorders. She has over 200 publications including research articles and book chapters. Her clinical practice is focused primarily on neurodevelopmental disabilities. Recent awards include the Distinguished Alumna award from the Medical College of Virginia and the Brumbach Lifetime Achievement Award from the Child Neurology Society.
---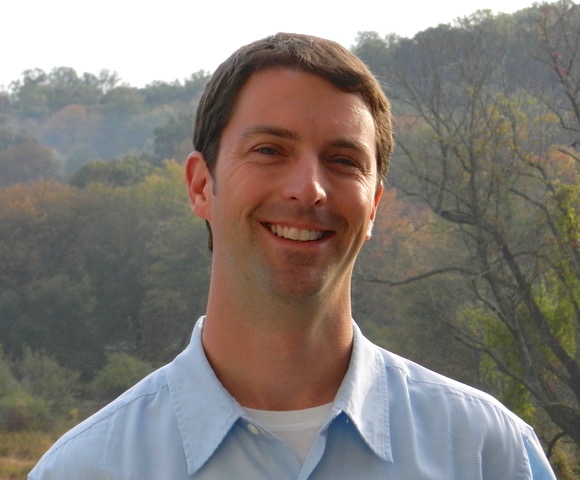 Ryan Vandrey, PhD
Professor
Johns Hopkins University School of Medicine
Dr. Vandrey is an experimental psychologist with degrees from the University of Delaware (BA) and University of Vermont (PhD).  He is currently a Professor at the Johns Hopkins University Behavioral Pharmacology Research Unit (BPRU).  Dr. Vandrey's research focuses primarily on the impact of route of administration, dose, and chemical composition of cannabis products on resultant drug effects and pharmacokinetics.  In addition, Dr. Vandrey has been involved with a broad range of studies related to the risks and benefits of medicinal cannabis use, cannabis-drug interactions, the effects of cannabis use on sleep, cannabis withdrawal and the treatment of Cannabis Use Disorder, cannabis product testing, and developing measures of cannabis use behavior.  
---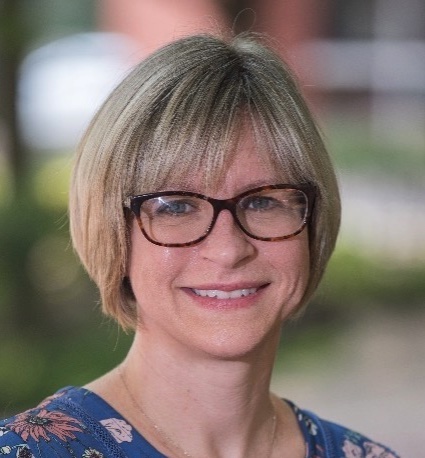 Sara Jane Ward
Associate Professor of Neural Sciences
Lewis Katz School of Medicine, Temple University
Dr. Ward's laboratory studies the therapeutic potential of non-psychoactive cannabinoids and terpenes using animal models of pain and neuroinflammation. To date her research has focused on studying the single and combined effects of minor cannabinoids and terpenes. Her work on the protective effects of cannabidiol (CBD) in rodent models of chemotherapy-induced neuropathic pain has been supported by the NIH since 2014 and has inspired the implementation of at least two clinical trials in this area. She also collaborates with other academic laboratories and industry partners to study cannabinoid neuroprotection in models of substance use disorder, spinal cord injury, traumatic brain injury, stroke, and aging.
---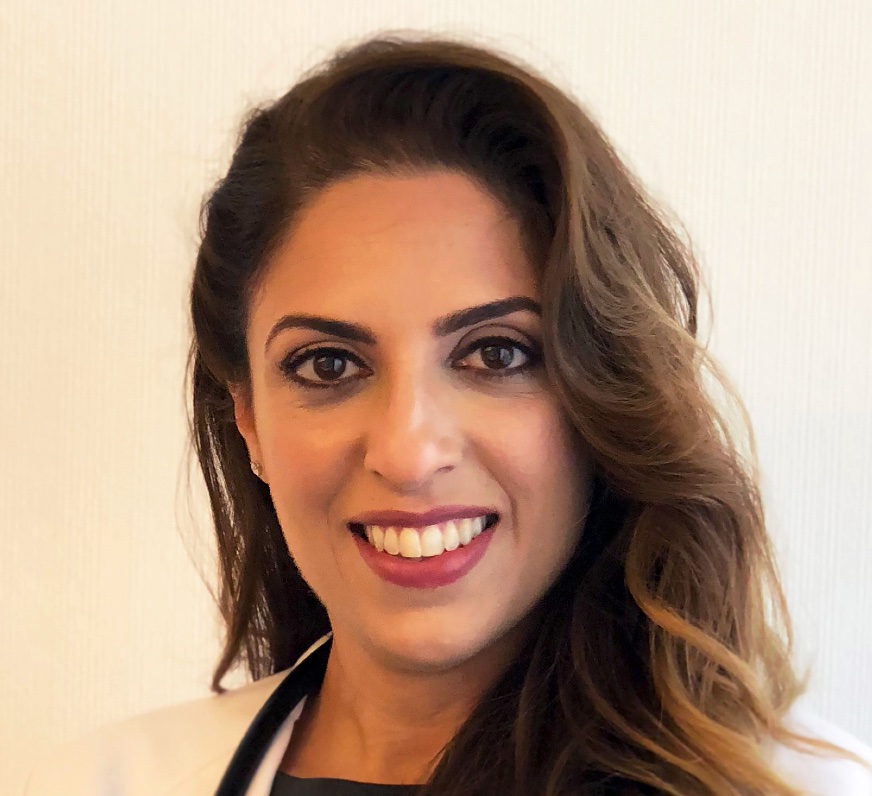 Sherry Yafai, MD
Medical Director
The ReLeaf Institute
Sherry Yafai MD is a Cannabis specialist and Board-Certified Emergency Medicine specialist since 2009. She started her medical career at UCSD Medical School and completed her training at UCSD Emergency Medicine Residency in 2009. After recreational marijuana laws had passed in California in 2017, Dr. Yafai felt compelled to open a private Cannabis Clinic, the ReLeaf Institute, to counsel patients interested in cannabis for disease related treatment and wellness. She is the current Secretary of the Society of Cannabis Clinicians (SCC, a nonprofit medical education organization), a distinguished speaker for UCSD Center for Medical Cannabis Research, and an adjunct assistant professor at Pacific Neuroscience Institute.  Dr. Yafai writes a column for Emergency Medicine News, "The Case for Cannabis" and encourages discussions on the pros and cons of cannabis in the field of medicine.  In September of 2023, Dr. Yafai co-hosted and lectured at the Medical Cannabis Conference that was focused on providing education to physicians (6.75 CME credits) and expanding communications between physicians and policy makers in California. Lastly, Dr. Yafai is a DCC grant recipient for a study in and documentation of current Medical Cannabis Patients.

---