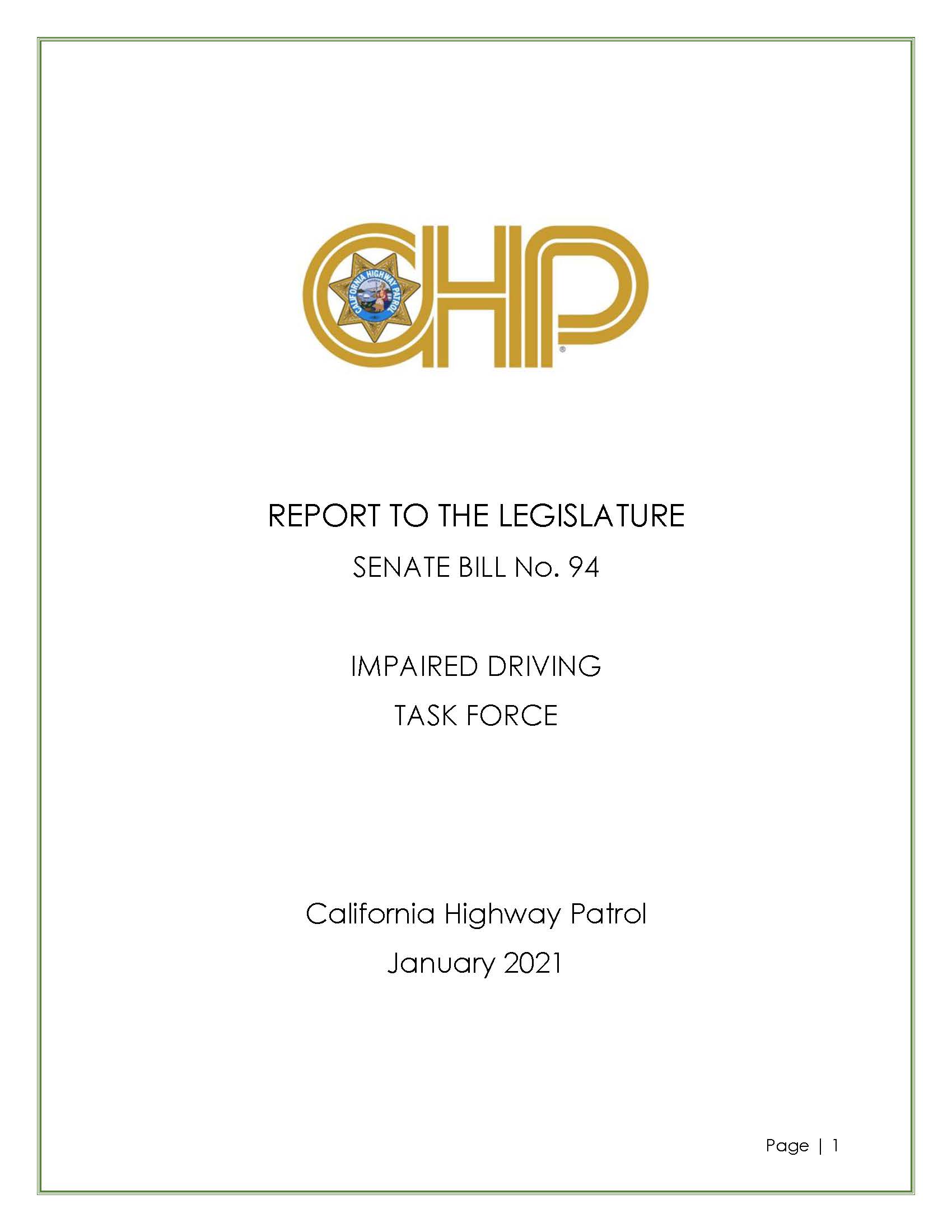 CALIFORNIA HIGHWAY PATROL (CHP), IMPAIRED DRIVING TASK FORCE, REPORT TO THE LEGISLATURE
January 2021
CHP's Impaired Driving Task Force report to the California State Legislature presenting findings pursuant to Senate Bill 94. The report provides recommendations for best practices, protocols, proposed legislation, and other policies that will address the issue of impaired driving, including driving under the influence of cannabis and controlled substances. The Task Force also examined the use of technology, including field testing technologies and validated field sobriety tests, to identify drivers under the influence of prescription drugs, cannabis, and controlled substances.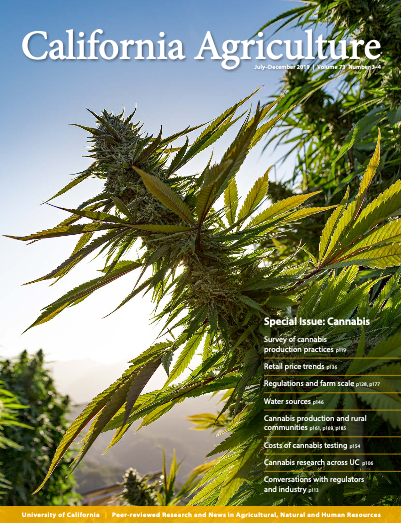 CALIFORNIA AGRICULTURE, Special Issue: Cannabis
University of California, Division of Agriculture and Natural Resources
July-December 2019
This special issue presents research articles that focus on cannabis production, the economics of the cannabis industry in California, and the social and community impacts of cannabis.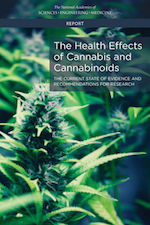 THE HEALTH EFFECTS OF CANNABIS AND CANNABINOIDS
The Current State of Evidence and Recommendations for Research
Committee on the Health Effects of Marijuana: An Evidence Review and Research Agenda
Board on Population Health and Public Health Practice: Health and Medicine Division
National Academies of Sciences, Engineering, and Medicine, 2017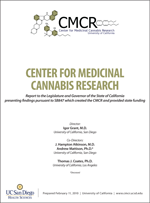 CENTER FOR MEDICINAL CANNABIS RESEARCH
Report to the Legislature and Governor of the State of California presenting findings pursuant to SB847 which created the CMCR and provided state funding.
February 11, 2010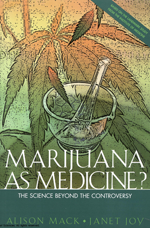 MARIJUANA AS MEDICINE? The Science Beyond the Controversy
Authors: Alison Mack and Janet Joy
Institute of Medicine
National Academy Press, National Academy of Sciences, 2001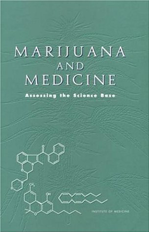 MARIJUANA AND MEDICINE: Assessing the Science Base
Editors: Janet E. Joy, Stanley J. Watson, Jr., and John A. Benson, Jr.
Division of Neuroscience and Behavioral Health, Institute of Medicine
National Academy Press, National Academy of Sciences, 1999